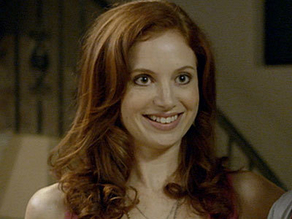 Loretta 'Retta' Schembri is the wife of Carbo. Loretta is in her mid 20's. She is attractive, vivacious and eternally optimistic. And sometimes, the eternally optimistic can grate on the nerves. She can appear to be overbearing at times or even false but she is actually neither. She is just eager to please and desperate to be liked. There is a vulnerability to Loretta that comes to the fore most profoundly when she feels she's let someone down or failed in her attempts to be a friend. 

Her early childhood was full of love and laughter. Her parents weren't rich by any stretch of the imagination but their hard work and frugal budgeting meant that Loretta went without very little. She was lonely at times, without siblings, but on the whole, it was a magical time. 
But all that changed when her mother was diagnosed with cancer. Loretta had to watch her suffer through the last years of her life as well watch her father's heart and spirit and ultimately, his health, slowly break. It could have broken Loretta's spirit, too, but instead the experience gave her an outlook that prevails to this day – life is for living and love and happiness is all that really matters.