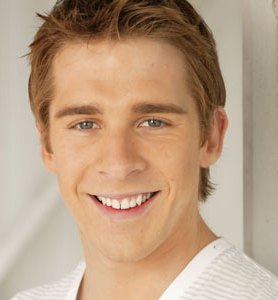 Ben, is the middle of the Rafter kids. Cute in a goofy sort of way, he still doesn't have any real sense of his place in the world or even what he'd potentially like his place to be. Not that money seems to be too much of a problem. He works four shifts at the local Boat Club bar, but is also – unbeknownst to his parents – on the dole.
Picking up finally on his dad's on-going barrage of less-than-subtle hints, Ben decides it probably is time he got his own place, but takes the less-stress half-measure of moving in with his mate Carbo next door.
Not that the process of finding his own place is beyond Ben. He's got the smarts, at least the street-smarts, but the thought of moving too far away from home-cooking and home-laundry is too burdensome to contemplate at this stage of life.
Moving into Carbo's parents' McMansion has the advantage of relative luxury and prestige, with the additional bonus of a place to bring girls when he pulls.
Easy-going Ben never fails to pick up because he never targets a girl he knows he can't get. The thought of being involved with a girl for longer than one uncomplicated night has never appealed.